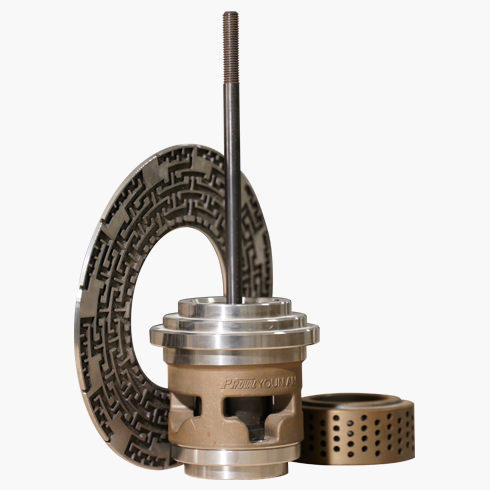 SEVERE SERVICE CONTROL TYPE
Many valves are marketed for critical service control but few can provide the complete solution needed for the grueling conditions of severe service PROTEK® valve was designed solely for this purpose - to meet your specific control valve needs. Whatever your application, for severe service control, there is only one intelligent choice: PROVAL PROTEK® control valve.
PROTEK® is PROVAL of the line high performance specialty trim that offers a proven solution th those severe service applications where a true velocity control trim is the best of possibly the only answer. By limiting the fluid velocities inside the valve, PROTEK® stacked disc design precludes those problems typically associated with high vibration and poor control. Every PROTEK® trim is custom designed to meet the needs of the toughest liquid, steam and gas services in the power and process industries.